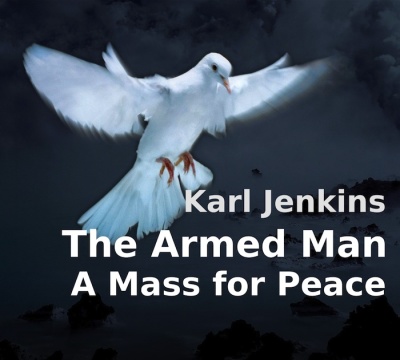 Karl Jenkins on Karl Jenkins
Tickets for this concert were all sold by 23 November.
The choir's next concert on the theme "I Rose up with the Lark" is on Saturday 24 April 2018.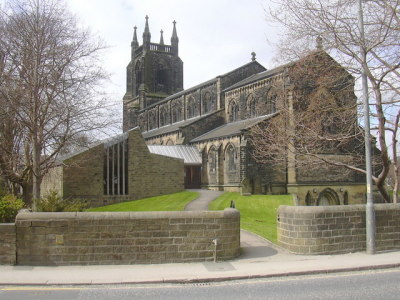 Robert Webb on The Armed Man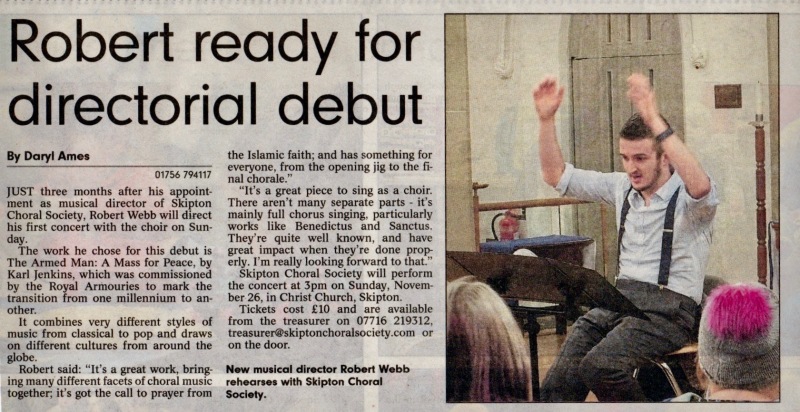 Heading 1
Ibrahim Alami, Muezzin from Leeds, sang the "Call to Prayers" in Skipton Choral Society's performance of "The Armed Man", 26 November 2017.
Comments from the audience
"The work was new to me, very moving and we felt that it was the best thing that you have done".

"Take a bow, and then another! My friend and I went to listen to your concert yesterday,our first experience of your choir. What a wonderful performance.
It was pure pleasure.Thank you for an excellent afternoons' entertainment."

"Congratulations on an excellent performance this afternoon. I really enjoyed the piece. It was tremendous: choir, instrumentalists, and especially yourself (Sally Goodman)."


"Thank you for a wonderful afternoon. You were totally brilliant.  What a wonderful performance."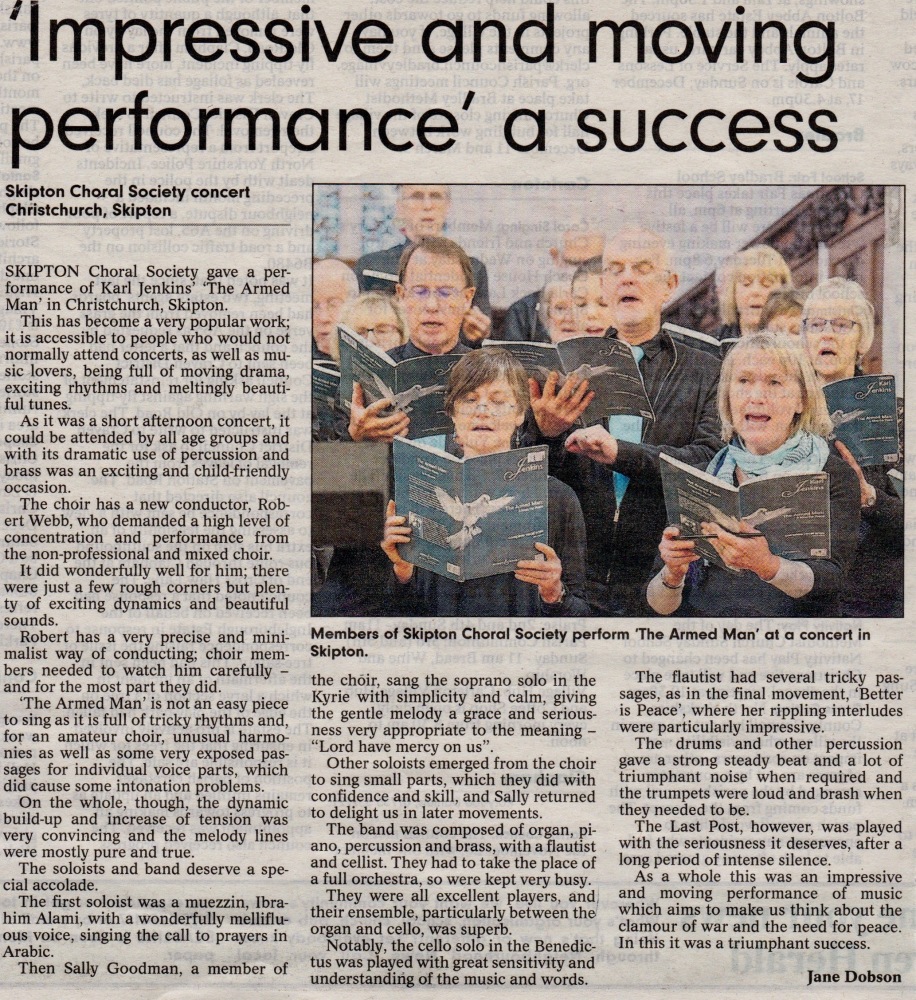 Review by Jane Dobson

Craven Herald 7 December 2017