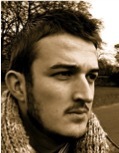 Robert Webb Musical Director
Coronation


9 December 2018

Christmas concert
Vaughan Williams Fantsia on Christmas Carols
early April 2019 tbc

Easter Concert
I Rose up with the Lark


26 November 2017


Autumn Concert
"The Armed Man"

14 July 2017

A Summer Celebration of Choral Music
Summer Concert, "I Wake, I Sleep, I Dream of You"

"The Crucifixion"

Christmas Carol Concert

Beethoven's Choral Symphony


"In the Midst of Life"

Last Night of the Proms with Skipton Camerata at Grassington Festival

Bach's St John Passion

Christmas Carol Concert
 

"Come and Sing" Elijah  

Rossini Petite Messe Solonelle

Christmas Carol Concert

Dvorak Mass in D & Vaughan Williams Mass
Chilcott

Little Jazz Mass

Benedictus

Musical Director sets out Vision for Skipton Choral Society
"I like to bring a bit of humour to rehearsals. It's about singing musically and singing as a group . . . it's about that blended sound.  The notes are not as important as the overall effect . . .  What's most important is getting the best performance out of the choir."
This was Robert Webb's comment when Skipton Choral Society announced his appointment as their new Musical Director from 4 September 2017.
Robert Webb is a singer, conductor and teacher from Leeds. He read music at Merton College, Oxford, during which time he was principal trumpet in the Oxford University Philharmonic Orchestra and Musical Director of the Donut Kings Big Band.
Robert was one of the first choral scholars in the new Choral Foundation at Merton, singing Baritone under the tutelage of Giles Underwood and the direction of Peter Phillips (Tallis Scholars) and Ben Nicholas (Reed Rubin Director of Music, Merton).
He teaches in and around West Yorkshire and is demand as a conductor: directing The Ascension Singers, a vocal consort formed in 2011 specialising in Renaissance polyphony and contemporary music; Pinsuti, a small chamber choir based in the Ilkley area who specialise in unaccompanied sacred and secular music; and Vocal Expressions, a ladies choir based in the Holme Valley.
In his (very limited!) spare time he enjoys spending time with his family and playing American Football.