Skipton Choral Society

was set up in 2013 to perform with the Skipton Building Society Camerata Orchestra. The Choral Society held its inaugural concert on 13 April 2013, performing The Creation by Josef Haydn in Christ Church, Skipton.

Since then we have had several successful concerts including Bach's St John Passion, Mendelsohn's Elijah and Beethoven's Choral Symphony. We have also sung at Grassington Festival and  held Christmas Concerts in Craven Court, Skipton.
Now an independent choral society and under the auspices of our new Musical Director Yonni Levy, we hope to encourage more local singers to join us and build a wide range of repertoire.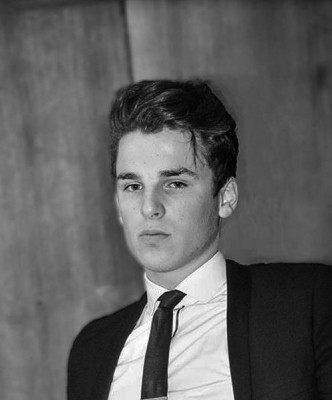 Welcome to our new Musical Director

Yonni Levy



When we started planning our Christmas concert, our then musical director, Toby Wardman, was keen to include some unusual carols. He saw this as a way he could develop the choir's repertoire to include composers and songs that would be interesting, challenging and enjoyable. Neither he nor the choir anticipated the extent of the changes they would face.

A sudden change in the job market required Toby to move abroad to develop his career. Once again we started searching for a new musical director, barely a year since Toby's appointment. That process is now complete, and we are delighted to announce that Yonni Levy will pick up the baton in January.

Yonni developed his musical skills at Leeds College of Music, and performs on piano, drums, violin and guitar, as well as voice. He has held several posts as musical director, assistant musical director and conductor, with a range of choral groups, including a multi-faith chorus and an orchestra for young adults with special needs.
Running a choir is expensive, so we need to raise funds wherever we can.
You can help us raise funds - and it won't cost you a penny!
Join easyfundraising.org.uk and you can collect free donations for us every time you buy something online. It won't cost you a penny extra so please help us to raise funds.

Fundraising Ceilidh - public event
11 February 2017 Cracoe Village Hall 7:00 - 10:00pm

Join the Village Hop Band for a lively evening of English ceilidh dances. Strip the Willow, Cornish 6-Hand Reel, Buttered Peas, Lucky 7 - unleash your inner tiger and let yourself go-o-o-o-o!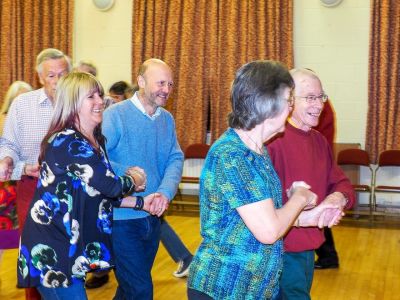 Tickets, £10 including supper, are available from

Sheila Bloomfield   01756 751879   07933 925875

treasurer@skiptonchoralsociety.com
Registered Charity No1169288