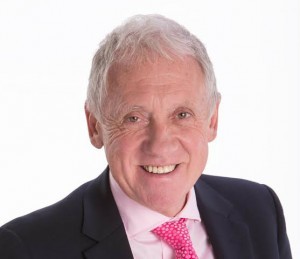 Our
Sponsors Patrons and Friends Scheme
was launched by our vice president, Harry Gration, during our concert at the Priory Church of St Mary and St Cuthbert, Bolton Abbey, on Friday 14 July 2017.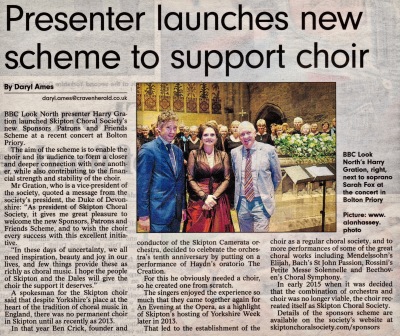 The Duke of Devonshire KCVO CBE DL

Debbie Nicholson & Robert Flower (Joint)
Sally Goodman & Steve Hill (Joint)
Click the picture above to see the whole article
Download the scheme history

Download the application form

Running a choir is expensive, so we need to raise funds wherever we can.
You can help us raise funds - and it won't cost you a penny!
Join easyfundraising.org.uk and you can collect free donations for us every time you buy something online. It won't cost you a penny extra so please help us to raise funds.